default page
It's January 2019!
We are settling in for our first winter storm of 2019. The sheep, goats and horses have shelter and unlimited hay in front of them. Chickens have a warm protective shelter and are laying eggs again.
2019 camp dates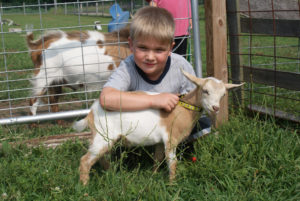 Our first one is coming up really quickly!
February school vacation camp is from February 18-22. The sheep are all due to start lambing around February 14th so there will be lots of new lambs.
April school vacation camp is from April 15-19. The goats are due to start kidding around April 1st so there will be new baby goats that week. We are also expecting baby chicks the week before camp and will be doing some new activities involving the baby chicks as well.
Summer camp weeks are June 24-28 and July 1-5.
We are planning to add something new this year with an additional week, dates yet to be determined. My husband is the owner of Western Mass Martial Arts based out of both South Deerfield and Easthampton. We will be collaborating on a special camp week that will include some farming, martial arts, yoga and meditation. We are working on developing some special activities such as a confidence course. Stay tuned for more information on this week!
Click here to register on the website or download forms.
Sheep shearing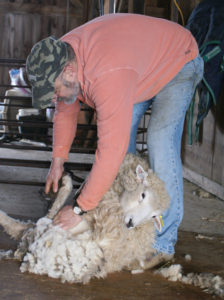 As mentioned above, the sheep are due to start lambing February 14th and shearing is scheduled this year for Friday, February 1st around 10am. I am looking for a few assistants and always welcome visitors. Please contact me directly by phone or email if you are interested in attending or helping out.
Meat availability
Pork, lamb, chicken and turkey: This is the time of year that I start taking reservations for whole and half pigs and lambs. You may also reserve your Turkey, ready for Thanksgiving and Christmas. We have whole chickens available year round. This coming year we hope to be offering half chickens as well.
For the first time we will be offering a Meat CSA of sorts.
Package #1: 1 whole pig, 1 turkey and 10 chickens and get $100 off of the total.
Package #2:  ½ pig, 1 turkey and 10 chickens and get $70 off of the total.
Package #3: 1 whole lamb, 1 turkey and 10 chickens and get $50 off of the total.
Pork and Lamb must be picked up when ready in the fall. Turkeys picked up when butchered, usually the end of September. Chickens can be picked up whenever you like.
As usual, individual cuts of all meats are available on a first come first serve basis.
New farm experiences in the works
Now that Kristen has retired from school nursing look for Goat Yoga and some animal assisted meditation classes to be offered this spring. Hopefully starting in May.  More information on these fun activities will be coming soon.
Stay warm and dry and enjoy our New England weather!